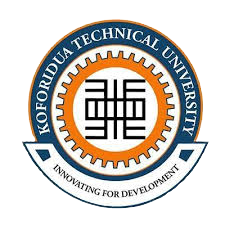 Koforidua
Technical University
Welcome to
KTU's Admission Portal
To begin your application, please login with your serial and pin.
NEED A VOUCHER?
Admission vouchers can be obtained at the following banks:
Ghana Commercial Bank, Fidelity Bank,
Universal Merchant Bank, Republic Bank or ADB Bank.
Optionally, you can buy our voucher using the short-code *776*102# on all networks.
2023/2024 ADMISSIONS
Admission ends on Sunday, December 31, 2023
NEED ASSISTANCE?
Please contact us through the following:
034 229 3705 / 034 229 3005
support@ktu.edu.gh
Operational Hours: 8:00am - 5:00pm.





Copyright © 2023. All right reserved.
Powered By KTU Connect